Bimmer Invasion the story
INVASION was a thought that became reality.
*Not affiliated with BMW AG or BMW NA*
Starting in early 2020, we grew from a core group to a movement. Our vision behind INVASION became evident as we organized events throughout Florida. Fast forward to today, INVASION, the ultimate automotive lifestyle brand catering exclusively to Bimmer (BMW) enthusiasts was born. Our brand is all about embracing the Bimmer culture and bringing together like-minded individuals who share a deep passion for all things BMW.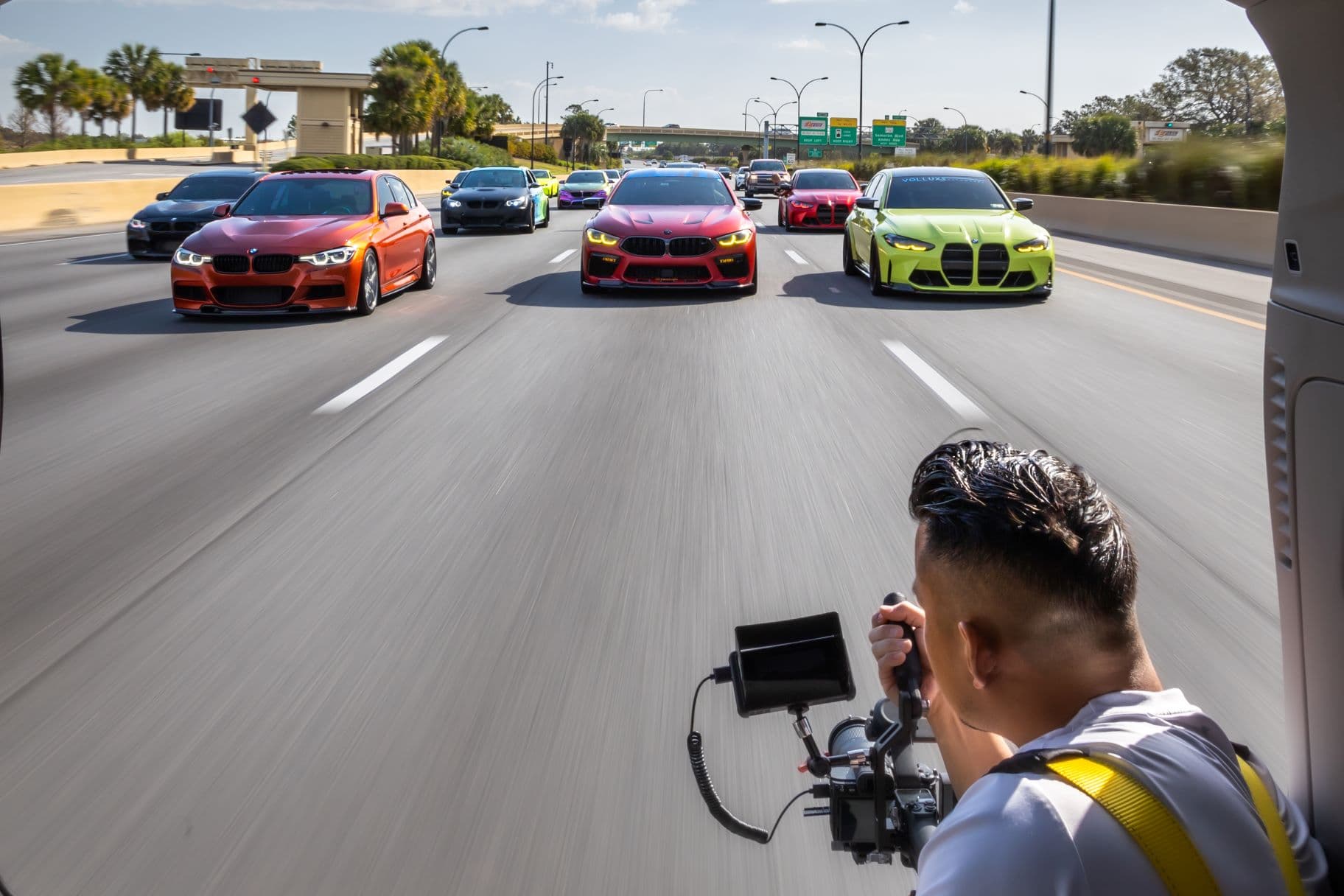 INVASION has a dedicated social media team that captures all the key moments at our events.
At our events, we go beyond just providing a gathering for Bimmer enthusiasts. We believe in involving our community in the creation of our captivating content and movies. With the help of our dedicated social media team, we produce exciting movies at each event that showcases the pride and camaraderie of our attendees. By being a part of our events, you become a valuable contributor to a thriving movement.
Our event planners work tirelessly to ensure that our events are always organized, dynamic, and engaging. We collaborate with both international and national brands, along with local businesses to showcase their products and services that cater to BMW. This commitment to constantly evolving and enriching our offerings sets us apart, and guarantees an unforgettable experience for every BMW enthusiast.
Behind each Bimmer, is an owner with a story. That's why we proudly present our YouTube series, "Every Build Has a Story," where we dive deep into the lives of BMW owners and their cherished vehicles. Through these insightful episodes, we get to know the unique journeys of owners who have poured their blood, sweat, and money into their builds. We understand the dedication and sacrifices made, and we are committed to sharing their stories in the most authentic and heartfelt way possible.
At the heart of INVASION lies an unwavering passion for cars, particularly Bimmers. We are a team of automotive enthusiasts who live and breathe the BMW culture. With our expertise, dedication, and genuine love for these iconic vehicles, we strive to create an automotive lifestyle brand that resonates with BMW enthusiasts around the world.
Welcome to the world of INVASION, where the BMW lifestyle comes alive. Join us and become a part of our passionate community that celebrates the spirit of BMW ownership like no other. Team INVASION is here to guide you on an unforgettable journey filled with exhilaration, inspiration, and endless automotive adventures.